Every week, tens of thousands of children across the country take part in their weekly VotesforSchools lesson, discussing topical issues and making their voices heard. Sometimes, though, they take their lessons even further, showing just how passionate young people are about the world that they live in. Here are some examples of what they've been up to this term:
International Day of People with Disabilities
For International Day of People With Disabilities this year, we reached out to one of our schools with Additionally Resourced Provision (ARP) to ask them if their pupils would like to feature in our lesson - and they said yes! The above video is bought to you by the staff and pupils from Five Elms Primary School who did an incredible job of speaking about different disabilities.
Additionally, the Year 7 students at Sir Thomas Warton Academy wrote such compelling speeches that their teachers shared them with us on Instagram. Here's a peek at some of what they wrote: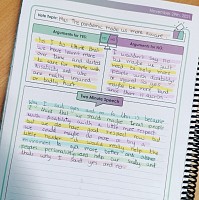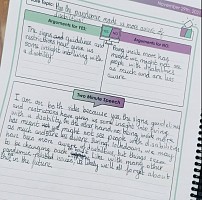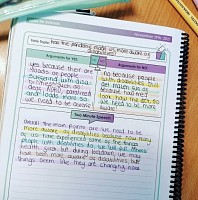 Anti-Bullying Week

For Anti-Bullying Week this year, we asked young people what they thought about "banter" and whether they thought that it could be used as an excuse for bullying. Schools up and down the UK took part, such as the voters from Kettering Buccleuch Academy, who created their own Anti-Bullying Initiative "It's time to bin the banter."
As part of their initiative, they created posters and badges to help spread the word and tackle bullying in their school. Fantastic work!
Students at Wath Academy also delved deep into their learning, writing two-minute speeches on the topic:
Should students have smartphones in schools?
Elsewhere, students discussed smartphones, on the back of home learning and a rise in TikTok bullying videos targeting teachers. The debate was rife, and we recieved hundreds of comments from our voters, both online and in the classroom (such as these comments from pupils at North Mead Primary Academy!)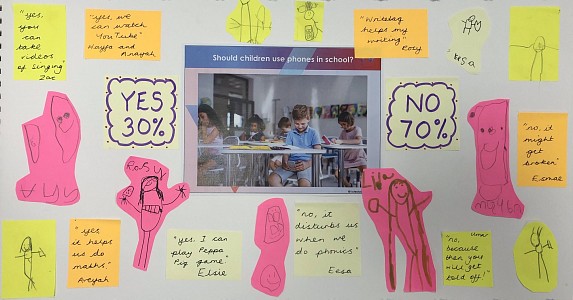 Or these from some of our secondary school voters: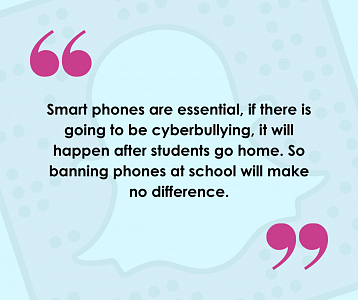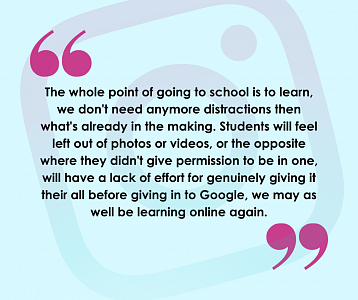 These are just a few examples of many, many fantastic schools that take part in our lessons every week.
If you would like to share the work your school is doing, please do email us at info@votesforschools.com, or find us on socials!